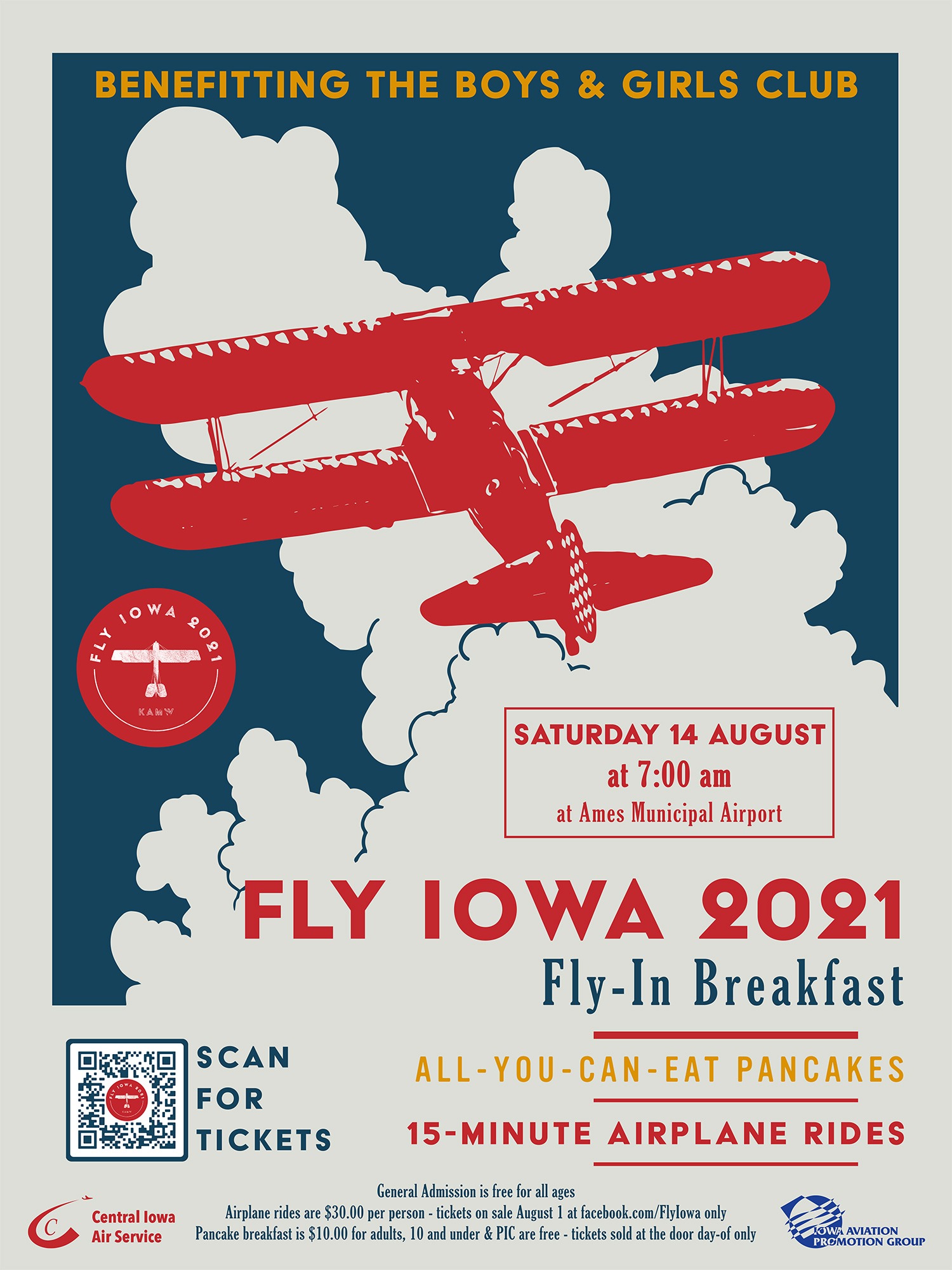 We're back on!
Fly Iowa 2021 is scheduled for Saturday, August 14, 2021, at the Ames Municipal Airport (KAMW) as a Fly-In Breakfast.
While we're saddened that we must scale back the event, we're still excited for the opportunity to share our love of aviation with the Ames and Central Iowa community!
Follow our Facebook page for details!