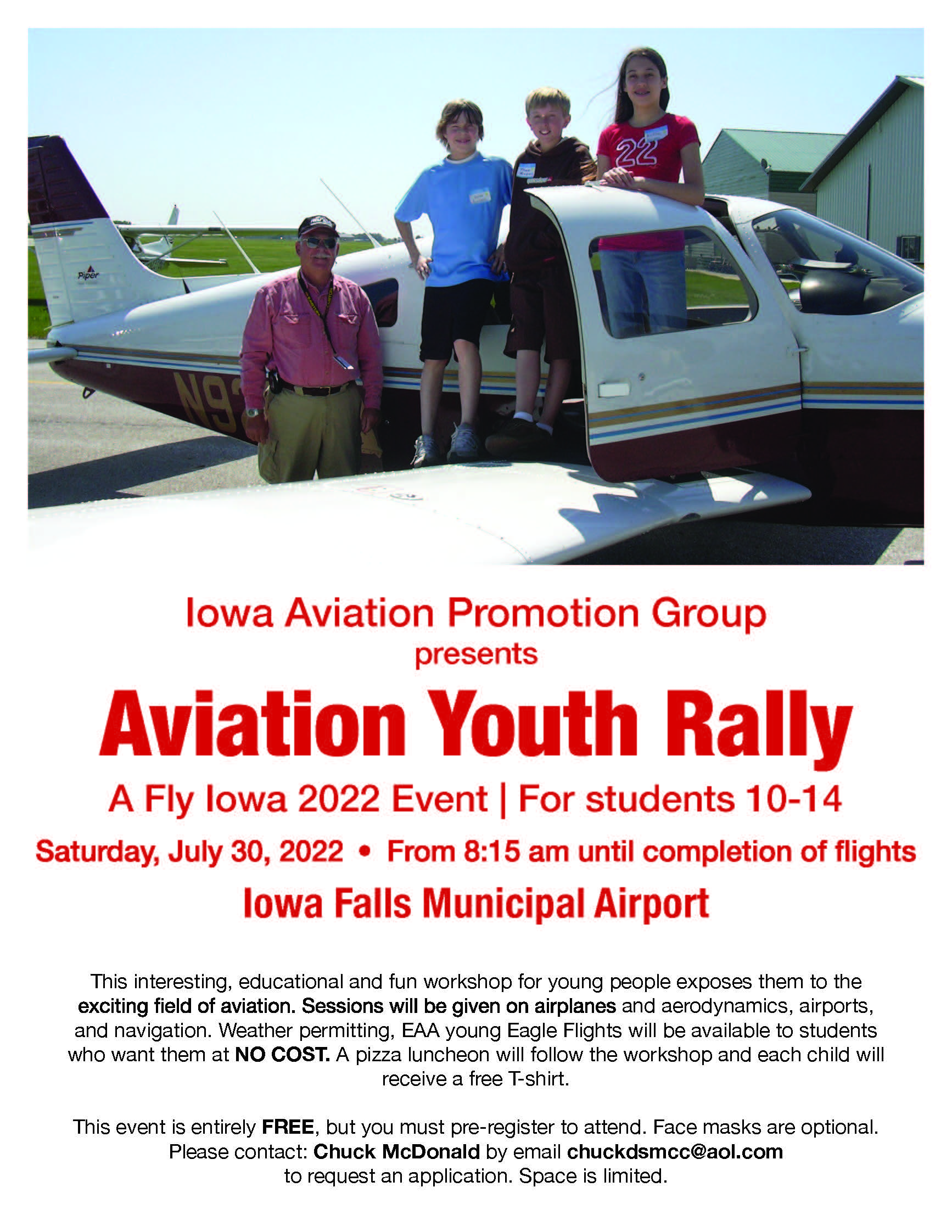 PLEASE NOTE DATE ADDITION – AUG 4
The ground school portion to be presented will take place as scheduled on July 30, 2022. We have had to postpone the Young Eagle Flight portion of the program until 0800 Thursday, August 4 due to a shortage of available pilots to fly the Young Eagle rides. You may register for the ground school by downloading, completing, and returning the downloadable application at the bottom of this page.
Registration for Young Eagle flights must be done on the aviation calendar of events on the Iowa Department of Transportation aviation event calendar on Thursday, Aug 4. (Google Iowa DOT Aviation events to locate that calendar.)
We are sorry for the inconvenience but hope you'll understand.