IAPG Sponsors the Fly Iowa Challenge
The Fly Iowa Challenge is a continuing program of IAPG.  The goal of the Fly Iowa Challenge is to:
Encourage pilots to visit Iowa's fine airports
Increase awareness of and promote Iowa's airports
Increase activity levels at Iowa's airports.
Increase support for the goals of the Iowa Aviation Promotion Group
Increase the activity and proficiency level of Iowa pilots
Pilots from all across the U.S. will attempt to visit as many of Iowa's 109 public access airports as possible. There is no time limit for completion of the visits, and when a participant completes the initial or Bronze level, they may claim a prize and continue qualifying for Silver or Gold (the highest level—all 109 airports).
Flights must be recorded in the FAA logbook and the Fly Iowa Challenge Passport log and the participant must remain registered as an IAPG member for the flights to count.
Participants will be eligible for pilot accessories such as hats, shirts, pilot bags, and leather jackets.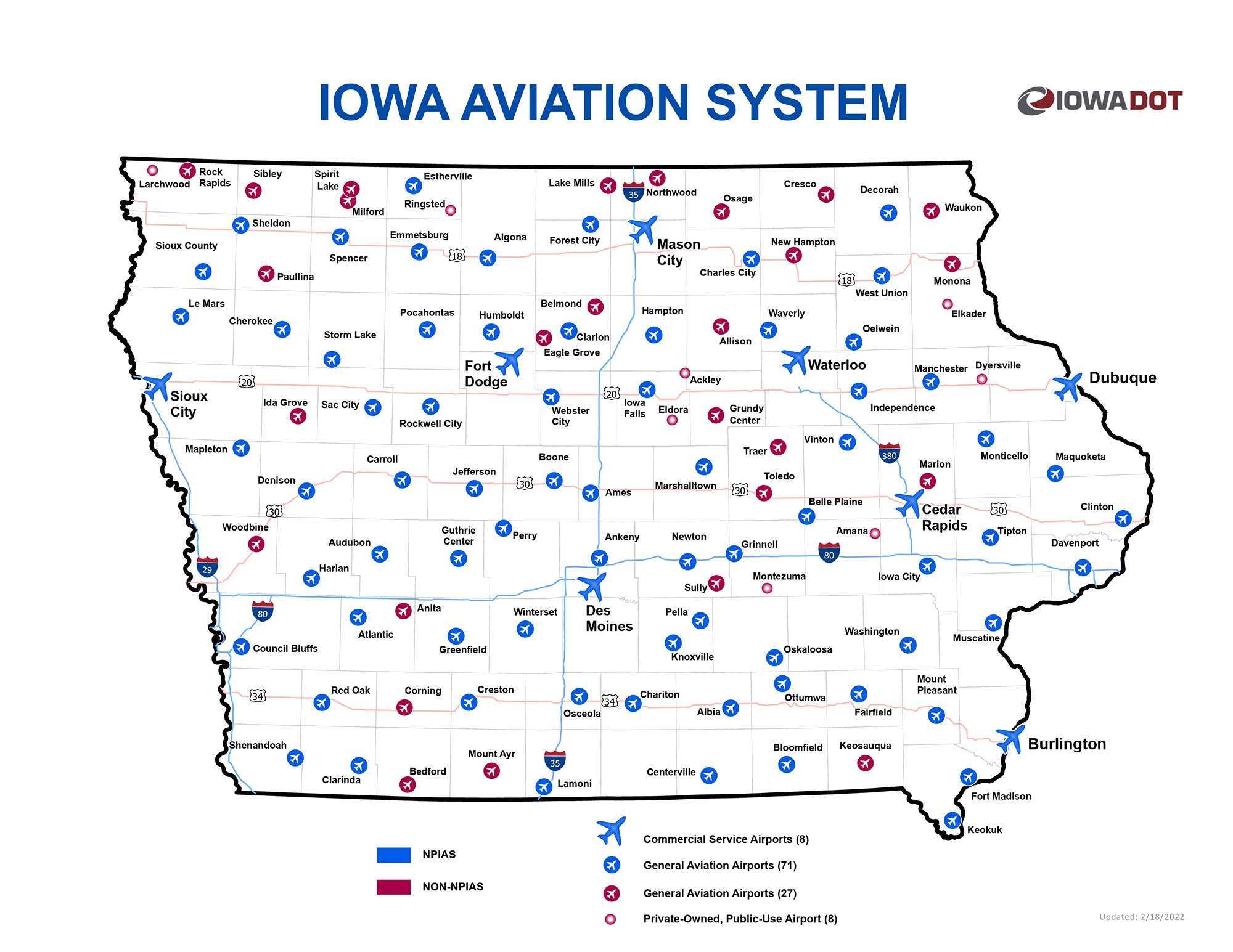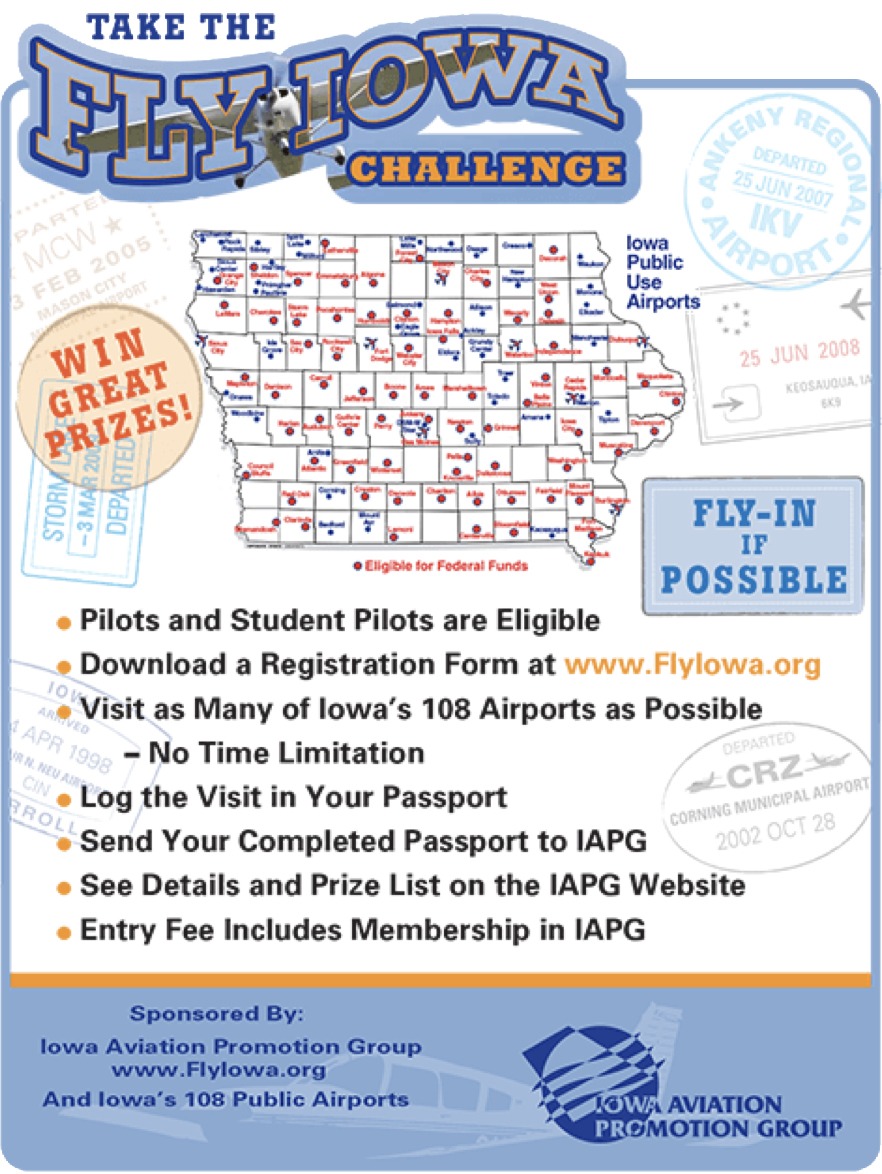 Rules & Registration
The files below are applicable to the Challenge. Please use them for your entries.
Now that it has warmed up from the outside cold temperatures, and I 'dared' try it on…….I can report that it fits WONDERFULLY and looks SHARP! LOVE that leather smell! I will wear it proudly and comfortably!
The Fly Iowa Challenge began as an IAPG program in 2007 and was to be a one-year program. It has since been modified and extended as a perpetual program with recognition awards made as participants qualify. The following pilots have won awards in the Fly Iowa Challenge:
Go ahead, take the Fly Iowa Challenge!
Bruce Beecroft & Paul Stoeker
100%, all airports with C-172
Student pilot scholarship
Steve & Ginger Kleinschnitger
Silver award, 60+ airports
Silver award, 60+ airports
Platinum 100%, balloon pilot, drove to airports
Mike Cooley (Urbandale, IA)
Jim Fleming (Des Moines, IA)
Greg Malkowsky (Oshkosh, WI)
Mike Haubrich (Racine, WI)